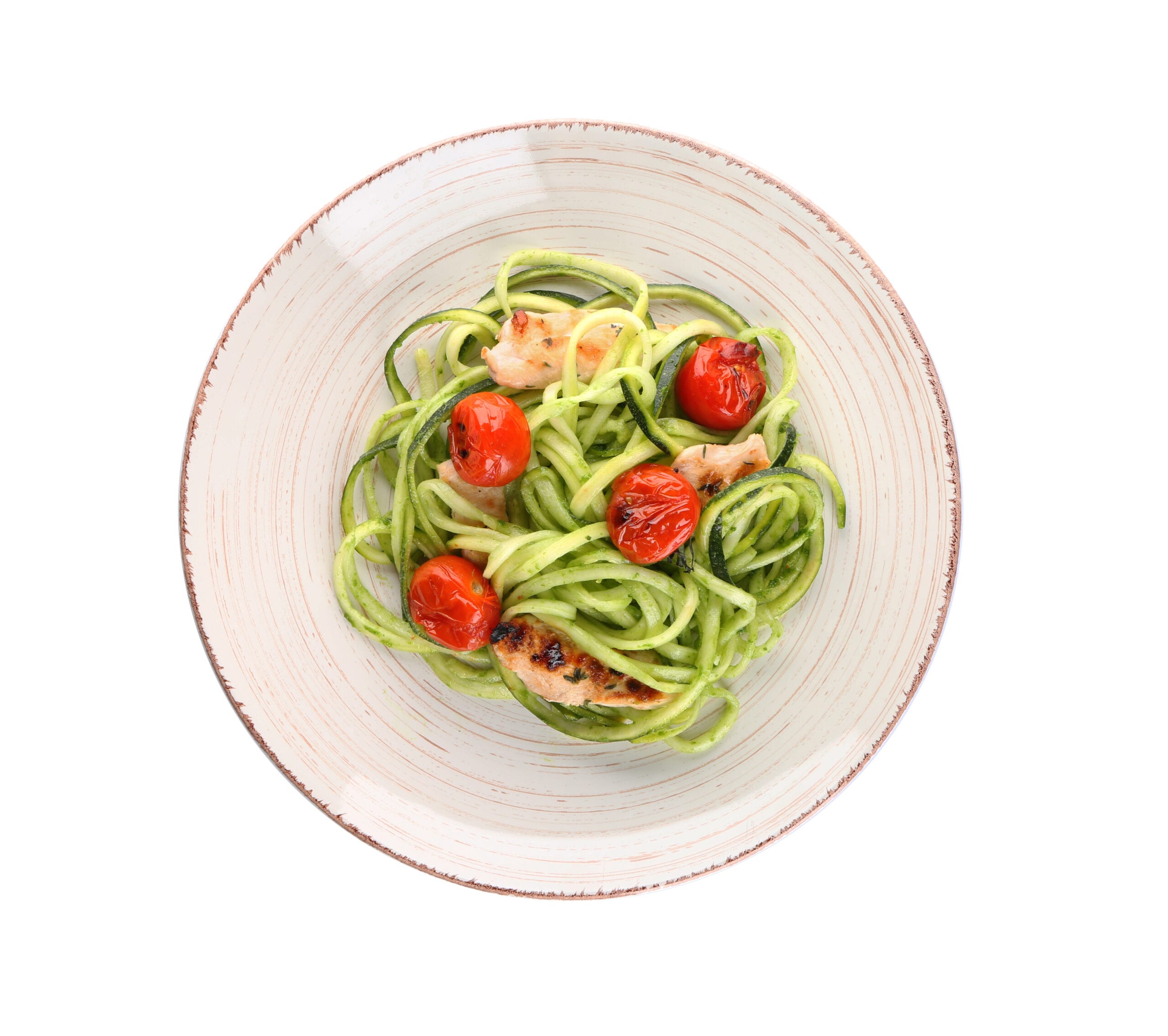 Is it fall yet? Not quite yet! Let's eat like it's summer
Nothing feels more like summer than a plate of lemony zoodles with tomatoes and chicken.
Low carb, gluten-free, grain-free…but for once, let's not focus on what they are not; instead, let's concentrate on what they are: DELICIOUS!
The combo of fresh zucchini, cherry tomatoes, chicken, lemon, garlic, and parsley works on so many levels that I can't begin to list them all. And you know what's even better? That it's a delicious 30-minute meal made start-to-finish in one skillet. Simple, easy, quick, and delicious. What possibly do you want more?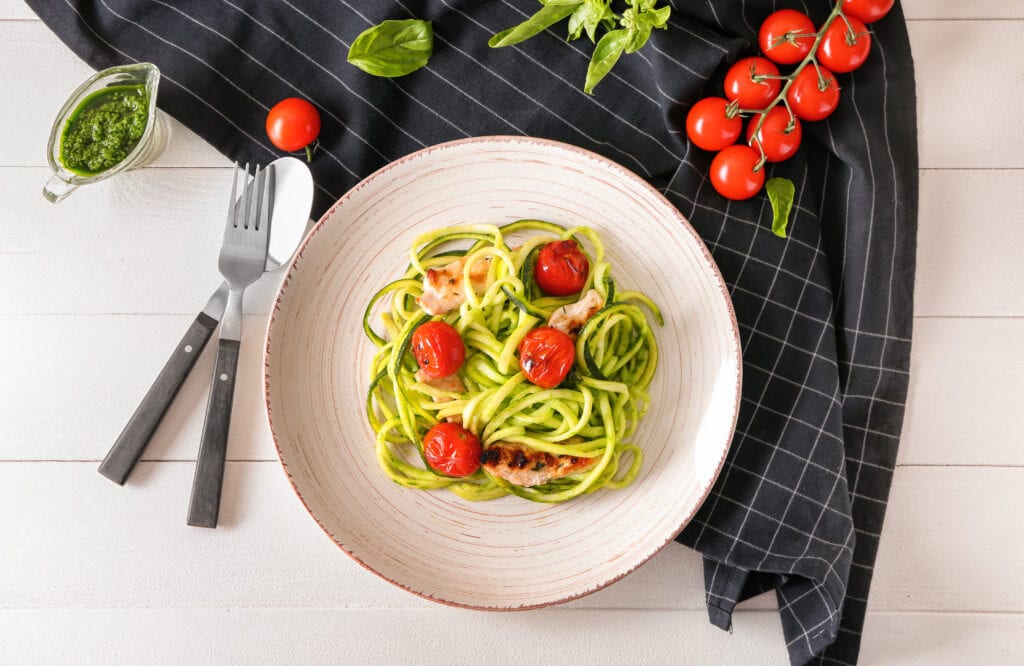 Ingredients
Serves 4


6 zucchini
2 chicken breasts (about 15 oz. / 425 gr), cut into 1-inch cubes
4 tablespoons fresh parsley, chopped
1 cup cherry tomatoes, quartered
1 clove garlic, minced
3 tablespoons olive oil, divided
Juice of 1 lemon
1 teaspoon fine grain salt
Ground black pepper to taste
Grated parmesan cheese (optional)
Pinch of red pepper flakes (optional)

Directions

1. Using a spiralizer, create zucchini spaghetti (always read the directions as they vary by brand.) If you don't have a spiralizer, use a regular vegetable peeler to peel long, thin strips of the zucchini vertically. This will form more of a broader "noodle" from the zucchini, like fettuccini.

2. Heat one tablespoon of olive oil in a large skillet over medium-high heat. Once hot, add zucchini noodles and cook for about 2 to 3 minutes until zucchini noodles are tender but still retain some crunch.

3. Let the noodles rest for about 3 minutes so that they can release all of the moisture. Transfer noodles to a colander and drain the excess water from the pan.

4.Wipe the pan and heat one tablespoon of olive oil; when sizzling, add chicken cubes and cook until browned on all sides, about 8 minutes.

5.Add tomatoes and parsley, lower to a simmer, and cook for 5 minutes, or until tomatoes start to break down and release some of their juice.

6. In the meantime, in a small bowl, combine lemon juice, the remaining tablespoon of olive oil, garlic, salt, and pepper.
Add zoodles to the pan alongside the lemon juice mixture.

Stir until everything is combined and heated through. Sprinkle with Parmesan cheese and red pepper flakes (if using) and serve!
Related:
Green Apple Kiwi Ginger Green Juice